Check out the WIN Network in the news.
 Impacting Wellness through Community Health Workers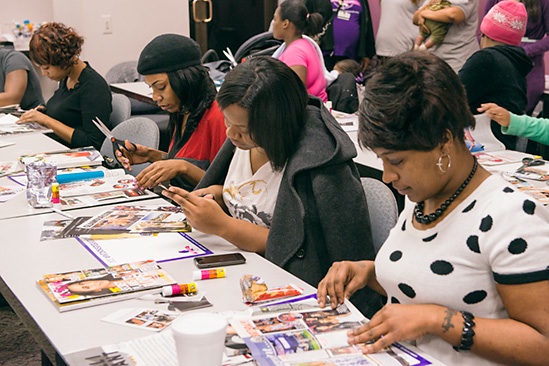 Doug Coombe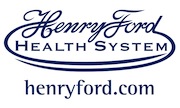 One Ford Place
Detroit, Michigan 48202
Smart, caring, and with a keen eye on families, former Michigan Surgeon General Kimberlydawn Wisdom believes that community health workers are one route to improving public health and reducing health inequities in our most disadvantaged neighborhoods.  Dr. Kimberlydawn Wisdom of Henry Ford Health Systems has a clear notion about improving public health outcomes for marginalized communities in Michigan.
And isn't all about medical care.
The concept uses an atypical provider called a community health worker, a trained community member who coordinates care for struggling individuals well beyond the medical care provided by doctors and nurses. Community health workers bridge individuals in the community to medical, mental health, government, and social service systems. Wisdom believes these providers are key to changing the public health landscape.
And when it comes to public health issues and trends, Wisdom knows her stuff. She was appointed in 2003 as Michigan's – and the nation's – first state-level Surgeon General to address Michigan's less than stellar health status. She is the recipient of numerous awards, has authored several peer-reviewed publications, has appeared on national television, including ABC's Nightline, and has presented to audiences across the country and internationally. She is currently senior vice president of community health and equity and chief wellness officer at Henry Ford Health Systems.
HFHS is using the community health worker model with women living in three Detroit neighborhoods through the Women-Inspired Neighborhood (WIN) Network. The program links underserved women, ages 18-34, that are pregnant or of reproductive age to various resources in an effort to decrease the likelihood of infant death within the first year.
For the women that aren't pregnant, "We try to work with them to space pregnancies and to address other, what we call, social determinants of health," says Wisdom. Education, safe housing, consumption of fresh fruits and vegetables are examples of determinants that a community health worker would address, so that when or if a woman becomes pregnant,
Education, safe housing, consumption of fresh fruits and vegetables are examples of determinants that a community health worker would address, so that when or if a woman becomes pregnant, she's healthier – thus reducing the incidence of infant mortality.
 Wisdom is measuring the success of the WIN Network by how many connections each woman makes that she wouldn't have made without the community health worker and WIN.
"For instance, some of these women have been taken out of homeless shelters and placed in apartments. That's a connection. We've taken women who are not in any kind of education program and helped them get into a GED program. That's a connection. We help them gain access to Bridge Cards for obtaining food and help them understand the Double Up Food Bucks program. That's a connection."
The connections might be for the woman's health or overall stability or for the baby's health, with prenatal care, breastfeeding support, or access to car seats, infant bedding, or Pack 'n Plays.
In other countries, community health workers have been effective in addressing the health and well-being of communities, while here we rely on licensed health care professionals, like physicians, nurse practitioners, and social workers. Yet in comparison to other countries, particularly developing countries, Wisdom says that oftentimes U.S. healthcare is worse.
Community health workers strip down the obvious barriers to someone living a healthy life and raising healthy kids. They not only help individuals navigate through the healthcare system, but help find other needed resources.
In other countries, community health workers have been effective in addressing the health and well-being of communities, while here we rely on licensed health care professionals, like physicians, nurse practitioners, and social workers.
If it's a prescription for medicine, that's one thing says Wisdom. "But if the [medical] provider says, "I want you to have access to more fruits and vegetables, I want you to have a safer or less toxic housing environment,' the community health outreach worker is in a perfect position to help fill those 'prescriptions' that a provider ma recommend."
Community health workers are considered natural helpers, with shared roots and values in the community; they are able, willing and armed to help address social and medical conditions for those with limited resources.
"Health care providers are involved from a medical perspective, doing an excellent job in providing better and better quality, and with greater ability to conduct state of the art procedures… and I applaud those efforts," says Wisdom. "But community health workers are going to be important in terms of really achieving overall health for our communities.
Mothers' helpers: Providers, insurers use home visits to reduce infant mortality
In 2007, Henry Ford Health System in Detroit began to look into ways to address the rate of infant deaths throughout the area, which for years has been one of the highest in the country.
Michigan's infant mortality rate has remained above the national average since at least the 1980s. A major driver is the disproportionately high number of deaths among black infants, who died at a rate that was nearly double the overall rate for the state, at 13.1 for every 1,000 live births in 2013, according to the Michigan Department of Community Health. Detroit accounts for a significant portion of that high rate.
"The infant mortality rate is largely a black infant death problem," said Dr. Kimberlydawn Wisdom, chief wellness officer at Henry Ford Health.
So in 2008, Henry Ford began collaborating with three competing regional healthcare providers—Detroit Medical Center, St. John Providence Health and Oakwood Healthcare systems—to form the Detroit Regional Infant Mortality Reduction Task Force. The effort, now known as the Women-Inspired Neighborhood (WIN) Network, partners systems with community organizations and local health departments to offer a comprehensive approach—addressing clinical and social factors associated with infant mortality.
"We are taking what we call a 'social determinants of health' approach," Wisdom said. "We look not only at the clinical (factors) for why these babies die, such as prematurity, but we look at other factors in the home and social factors during pregnancy."
The program trains community "navigators" who connect women with services that address factors that put them at risk for infant mortality. These include low birth weight, malnutrition during pregnancy, smoking and drinking alcohol. Navigators also help with transportation to doctor visits during pregnancy and nonmedical assistance, such as finding resources for education, employment, stable housing and food.
The WIN Network is one of many approaches around the country developed by healthcare providers and others in recent years to identify and solve the root causes behind a national infant mortality rate that's one of the highest among advanced industrialized countries. Infant death rates vary greatly among the states, with New Hampshire reporting the lowest at 4.2 for every 1,000 live births in 2010, while Mississippi had the highest, with a rate of 9.9 deaths.
A big part of the effort addresses preterm births, a major contributor to infant mortality. Many programs are funded under the five-year, $1.5 billion federal Maternal, Infant, and Early Childhood Home Visiting program, which is part of the Affordable Care Act. State Home Visiting Programs have provided more than 1.4 million home visits since 2012, and in fiscal 2014, they served about 115,500 parents and children through hundreds of programs around the country, according to the U.S. Health Resources and Services Administration.
Among the services the program provides are weekly home visits by a nurse to low-income, first-time mothers under the Nurse-Family Partnership program, first established in the 1970s by Dr. David Olds, a professor of pediatrics, psychiatry and preventive medicine at the University of Colorado Denver.
But the federal home visiting program expires at the end of this month and it's far from certain whether Congress will reauthorize it. President Barack Obama has requested $500 million for fiscal 2016, as well as an additional $15 billion over the next 10 years for the program's continuation.
Preterm birth is defined as a birth that occurs before 37 weeks of pregnancy. The infant mortality rate per 1,000 live births among children born after less than 32 weeks of pregnancy was 70 times greater than for those born between 37 and 41 weeks, according to a January 2013 report from the HHS Secretary's Advisory Committee on Infant Mortality. The Centers for Disease Control and Prevention estimated that the number of premature births in the U.S. totaled more than 450,000 in 2012, which accounts for about two-thirds of all infant deaths up to 1 year of age.
"The premature birth rate is a very high driver for infant mortality in the U.S.," said Dr. Henry Chong Lee, assistant professor of pediatrics at the Stanford University School of Medicine. "The U.S. does have a significantly higher rate of premature births compared to other countries that are similar to us."
Preterm birth was estimated to cost employers more than $12 billion a year in excess healthcare expenses, according to a 2014 report from the March of Dimes. The average medical cost for a baby born at full term through its first year was $5,085, of which $4,389 was paid by employer health plans, according to the report. For babies born after less than 37 weeks of pregnancy, the average cost rose to $55,393, of which $54,149 was paid by employer health plans.
Mothers' socioeconomic status has been a key indicator for premature birth, where a correlation has been found between poverty and higher risk for infant mortality. A woman's marital status, her level of education and her age are believed to play a role in determining how much of a risk she faces for infant mortality, according to a study published last September by the University of Wisconsin-Madison's Institute for Research on Poverty.
UHC began its care-management program about five years ago, seeking to identify at-risk mothers and provide them with medical and social resources, said Tracy Davidson, CEO of the plan, which serves about 275,000 Medicaid beneficiaries. Like the WIN Network, coordinators provide transportation for doctor visits, educate mothers on proper neonatal care, conduct home visits and connect patients with assistance programs for food, housing or employment.
"It really became very important for us to be on the ground," Davidson said. "Telephonic care management certainly has its place, but actually engaging with the community, doing home visits and beginning to have a real relationship with consumers changes the dynamic of how we're able to transform healthcare."
UHC's program was recognized last year by Ohio Gov. John Kasich for inclusion in a statewide strategy to reduce infant mortality among the Medicaid population in areas identified as having the highest rates.
"Healthier babies being delivered means you have fewer babies in the (neonatal intensive-care unit)," Davidson said. "Providing prenatal care and postpartum care as well as then providing social supports and giving individuals additional resources bends the cost curve from a medical-clinical perspective as well as from a socioeconomic perspective."
Davidson said her plan's transient membership has made it difficult to obtain definitive data on the care-management program's impact in reducing the infant mortality rate. Another issue is that Ohio's Medicaid managed-care program only started serving beneficiaries on a statewide basis in July 2013. Davidson said she expected to have better outcomes data in the future.
Still, she said the program has seen a reduction in the number of newborn babies with birth weights less than 1,500 grams, which are associated with a higher risk of infant mortality. Also, the infant mortality rate among her plan members is 1% lower than the overall rate for the state.
Infant Mortality in Detroit
Despite the existence of high quality, nationally recognized health systems in metropolitan Detroit, the appalling rates of death and racial health disparities among the most vulnerable members of our community – infants – rival that of third-world countries.
The reasons behind these disparate health outcomes are complex, but likely include the absence of a coordinated, public-private effort to link at-risk women to needed medical and social resources in a timely manner. Consequently, the safety net has gaping holes.
The Sew Up the Safety Net for Women and Children (SUSN) program was designed by the Detroit Regional Infant Mortality Reduction Task Force to "sew up the safety net" by connecting the right people (at-risk women and neighborhood navigators) to the right places (clinical and social services in or near their neighborhood), at the right time (before women present with poor birth outcomes). The Women Inspired Neighborhood (WIN) Network: Detroit is a part of the SUSN program for the Detroit community.
"The solution to adult problems tomorrow depends in large measure upon how our children grow up today."
       – Margaret Mead, American Anthropologist
While poor access to primary care continues to pose a fundamental challenge, women most at-risk for infant mortality often live in neighborhoods surrounded by underutilized healthcare and social services and other community entities that could support the health and wellbeing of their families. WIN Network: Detroit focuses on three of the city's neighborhoods: Brightmoor, Chadsey-Condon, and Osborn. Although infant mortality rates are higher in these neighborhoods, residents are surrounded by a strong network of organized services that offer resources, accessible medical care, and assistance for everyday life. Our Community Neighborhood Navigators (CNNs) are based in community centers in each of these areas. WIN Network: Detroit connects women in these neighborhoods to the programs and resources that exist to serve them.
The following table shows the percentage of certain indicators of infant mortality for each of the three neighborhoods that WIN Network: Detroit works in. (Note: Data is from 2006-2008)
 
Contributors to Infant Death in Detroit:
Prematurity and low birth weight – 29%

Intermediate or inadequate prenatal care – 61%

Less than a 12th grade education – 42%

Unintended pregnancy – 30.5%

Multiple stressors/social chaos – 21.3%
A week in a Detroit hospital emergency room can be an education.
Dr. Kimberlydawn Wisdom worked in one for 20 years.
She encountered nearly every possible injury and ailment during her decades as an emergency department doctor with the Henry Ford Health System.
• Full coverage: Shining Light Award winners 2015
The most frustrating cases for her involved diseases and tragedies that might have been prevented through better personal behaviors and public health campaigns.
"Seeing the types of challenges that came in, that really informed a lot of my work," Wisdom, the former Michigan surgeon general, recalled recently. "I realized that if we're really going to improve health, we need to step outside of the four walls of the health system and go into the community and effect change there."
That epiphany would guide Wisdom through the next phase of her career in public service and health care administration, developing programs that have improved the lives of thousands of Michigan men, women and children. She became the first state-level surgeon general in the country and, at the conclusion of her terms, returned to the Henry Ford Health System, where she is now an executive in charge of community-level wellness initiatives.
Today, her programs are making progress in improving Detroit's high infant mortality rate, preventing unintended pregnancies, combating obesity and boosting fruit and vegetable consumption among low-income school children.
Wisdom, 58, is the recipient of this year's Eleanor Josaitis Unsung Hero Award, sponsored by the Detroit Free Press and the Metropolitan Affairs Coalition.
"She has the ability to make quick, decisive decisions that comes from her experience as an emergency department physician," said Robert Riney, chief operating officer for the Henry Ford Health System, "but she also has the patience to understand how you have to navigate through the political process when you're trying to really create policy or financial infrastructure for an initiative."
As Henry Ford's senior vice president of community health and equity and the chief wellness and diversity officer, Wisdom is focused on improving the many "social determinants" of health among metro Detroit residents, such as access to nutritional foods and to prenatal care for expectant mothers.
One of her programs aimed at eliminating race and class inequities in health care last month won the national Equity of Care Award from the American Hospital Association.
"There are many social determinants of health that are outside of the medical arena," Wisdom explained in an interview from her office at Henry Ford's Detroit headquarters. "That means we can have the finest highest-quality medical care, but if we don't help people with jobs and transportation and access to healthy foods, then we're not going to have the outcomes that we need to see."
She is extremely passionate about lowering the infant mortality rate in Detroit, where an average of 200 babies a year were once dying before their first birthday, a rate that rivaled that of some third-world countries.
Wisdom convened a regional infant mortality task force, which led to the creation of the Women-Inspired Neighborhood Network alliance between metro Detroit hospitals and health care providers. This alliance aims to help expectant mothers from Detroit's most underserved neighborhoods.
Preliminary data show that there were no infant deaths among the first 200 babies born between 2012 and 2013 whose mothers enrolled in the alliance network.
Wisdom grew up in Groton, Conn., where her father was an architectural engineer who helped design the USS Nautilus, the world's first nuclear-powered submarine. She was one of the few black girls in her school and dreamed of becoming a doctor, despite the advice of a school guidance counselor who had warned that "there's no such thing as a Negro doctor. No such thing as a woman doctor, you should choose a profession in keeping with your race," she recalled.
Undeterred, she went on to college at the University of Pennsylvania and later to medical school at the University of Michigan. But it was in Henry Ford's emergency rooms in New Center and Dearborn that Wisdom encountered the sort of health problems that became the focus of her later work. This included preventable blindness and amputations from Type 2 diabetes.
"Where I really received a major education was in that emergency department," Wisdom said.
In 2003, she was tapped by then-Gov. Jennifer Granholm for the new position of Michigan surgeon general. Until that time, no state had its own surgeon general. She served until the end of the Granholm administration in December 2010.
"I accepted the challenge and felt very honored and privileged to serve in that post and to continue to drive change at the state level on many of the same initiatives — chronic diseases, childhood obesity reduction, infant mortality, teen pregnancy prevention — that I cared about here in the (Henry Ford) system," Wisdom said.
As surgeon general, Wisdom launched public health initiatives to combat obesity, childhood lead poisoning, unintended teen pregnancies and to reduce smoking. She gave more than 400 speeches across the state and advocated for the 2004 increase to the tobacco tax.
She helped start Generation with Promise, an initiative that educates students from low-income families in Detroit and Macomb County about boosting their fruit and vegetable consumption and physical activity.
Wisdom was recruited back to Henry Ford at the end of her time as surgeon general. She brought the Generation with Promise initiative with her, which now serves more than 20,800 individuals a year, or twice as many as in 2012.
"Beyond all of her clinical and administrative skills, it's her personal passion for equity of care, for eliminating disparities and for health and prevention that are probably her greatest gifts," Riney said.
In February 2012, President Barack Obama appointed Wisdom to be a member of the Advisory Group on Prevention, Health Promotion and Integrative and Public Health — a creation of the Affordable Care Act.
Gov. Rick Snyder did not continue Michigan's surgeon general position when his administration took office, "but I'm still hopeful that he will consider it at some point," Wisdom said.
"This is about the health of communities and is a nonpartisan issue," she said. "We all should care about the health of our young people, our seniors, our community, because a healthier community drives a healthier economy."
Contact JC Reindl: jcreindl@freepress.com